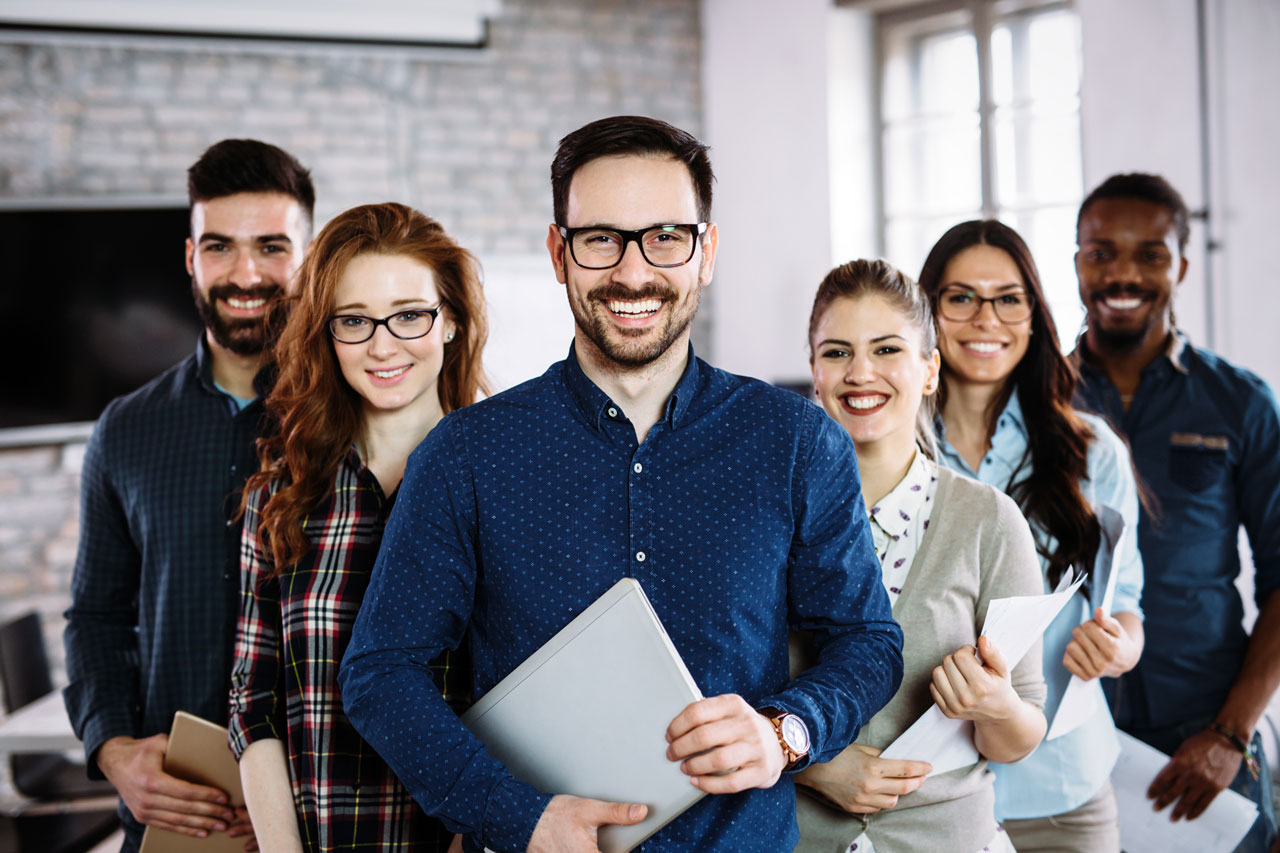 Become the employer everyone wants to work with
Creative employee benefits packages can help set you apart from the competition.
We have the experience and connections to find the best group benefits solutions for your employees
We leverage enterprise technology and market innovations to create customized solutions
We take the time to ensure your employees understand the full value of their employee benefits package
78% of employees reported they're more likely to stay with an employer because of their benefits program.
Our clients are focused on attracting and retaining the best talent – and the foundation of their strategy is a comprehensive employee benefits package that encompasses all the solutions today's employees expect to see, and more. As an employee benefits broker, we're focused on finding you the right benefits package for your business, while simplifying onboarding and enrollment.

As a partner for your business, we strive to support your team throughout the year with ongoing administration and training to make it easier for your employees to understand the true value of your investment. If you're looking for a way to stand out from other employers while also helping your employees to maximize their benefits plan, we have solutions for you. Let's chat!
What people who know us are saying:
I've worked with Pete Knoll since 1989 and can say without reservation, he is the most knowledgeable professional in his industry. He always gives his clients the best recommendations. As a commercial insurance agent, I need to have a "go to" professional for my client's group benefits needs. Without question, Pete and Benefits Advisory Group is just that.
You went beyond expectations in making sure that all questions were answered as we transitioned our benefits plan. I would highly recommend your services to anyone looking at making a change in their benefit program. Your knowledge and wonderful customer service has made this change both the right one and a less stressful one for all of our employees!
We know that transitioning our benefit plans to you and Benefits Advisory Group was the right move for our company and for our employees.   Extremely knowledgeable, professional, responsive and pleasant are just a few of the words that describe our experiences with you and your team.  Your proactive approach taken to fully understanding and managing our group's unique challenges assures us that we are in the right hands.  Thank you for all you do for us!
Proudly serving these businesses: